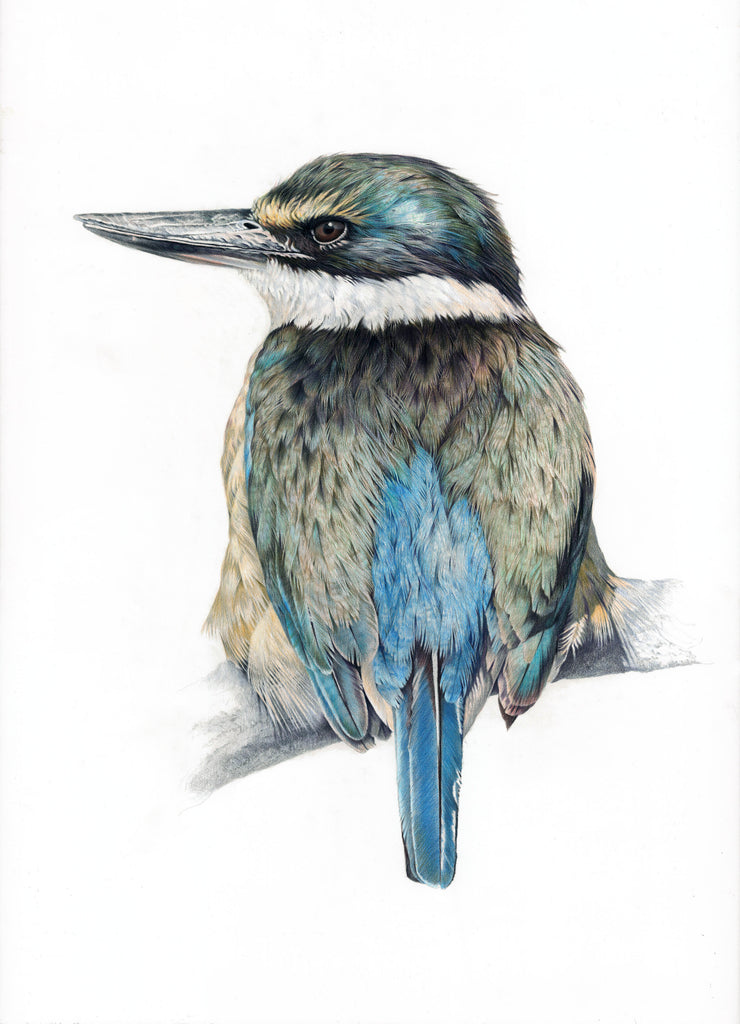 Kingfisher, Portrait
Have you ever watched a Kingfisher? They are often perched on a high branch or a power line and scanning the surroundings with their superb eyesight for something to eat. Kingfisher are strikingly beautiful and have been my most popular bird subject. Because previous kingfisher artwork has sold out here is a new drawing which shows off its beautiful colours on a big scale. It will add a great splash of colour to your home.
- limited edition print of 25 signed copies
- giclee printing on cotton linen paper (German Etch)
- paper-size/ format: 83cm x 60cm
- the print will be posted inside a tube 
If you are not happy with your print, we will refund you the purchase price if returned undamaged within 30 days.