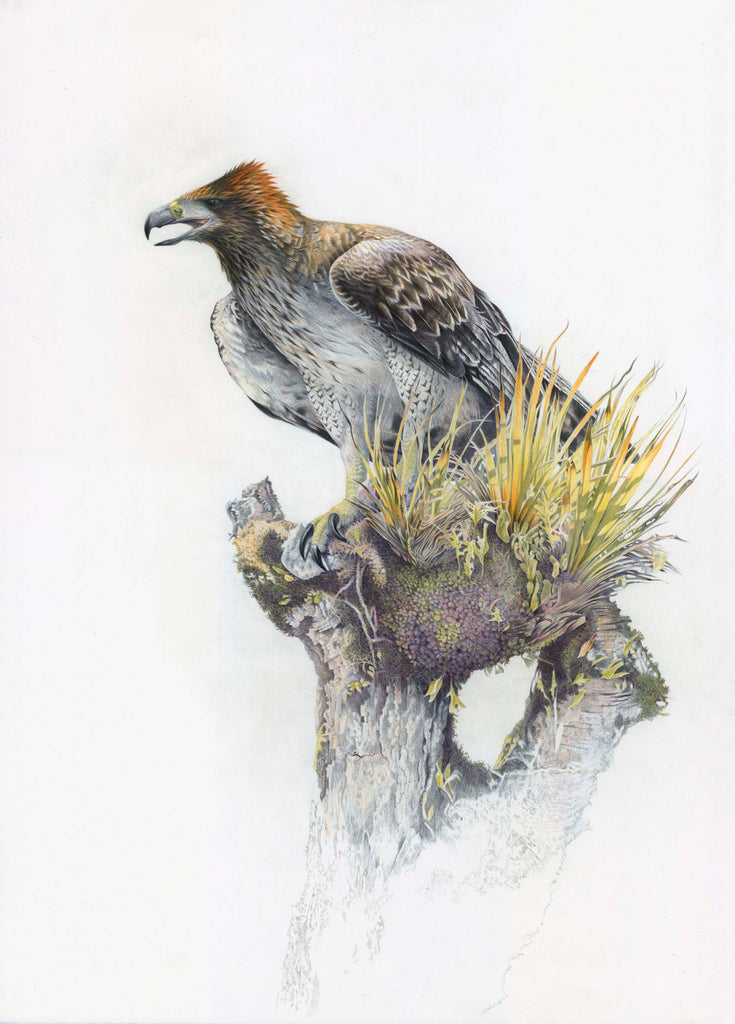 Haast Eagle
The Maori Legend of a Man-Eating Bird is true, it's was the Haast Eagle (Harpagornis Moorei) . If you ever wondered what the extinct giant Haast Eagle looked like you are not alone - I do too.
Oral descriptions claimed it was a huge black-and-white predator with a red crest and yellow-green tinged wingtips. Modern DNA comparisons connecting it to the Australian Little Eagle (Hieraaetus morphnoides), which is a dark brown and light brown coloured bird with a chestnut coloured crest.  
For my drawing I looked at the strong body of a Harpy Eagle, 'transferred it onto the known skeleton of the Haast Eagle with it's long skull and adapted the plumage of a little eagle to give it colour - maybe not perfect but that's my best guess.
- limited edition print of 25 signed copies
- giclee printing on cotton linen paper (German Etch)
- paper-size/ format: 83cm x 60cm
- the print will be posted inside a tube 
If you are not happy with your print, we will refund you the purchase price if returned undamaged within 30 days.