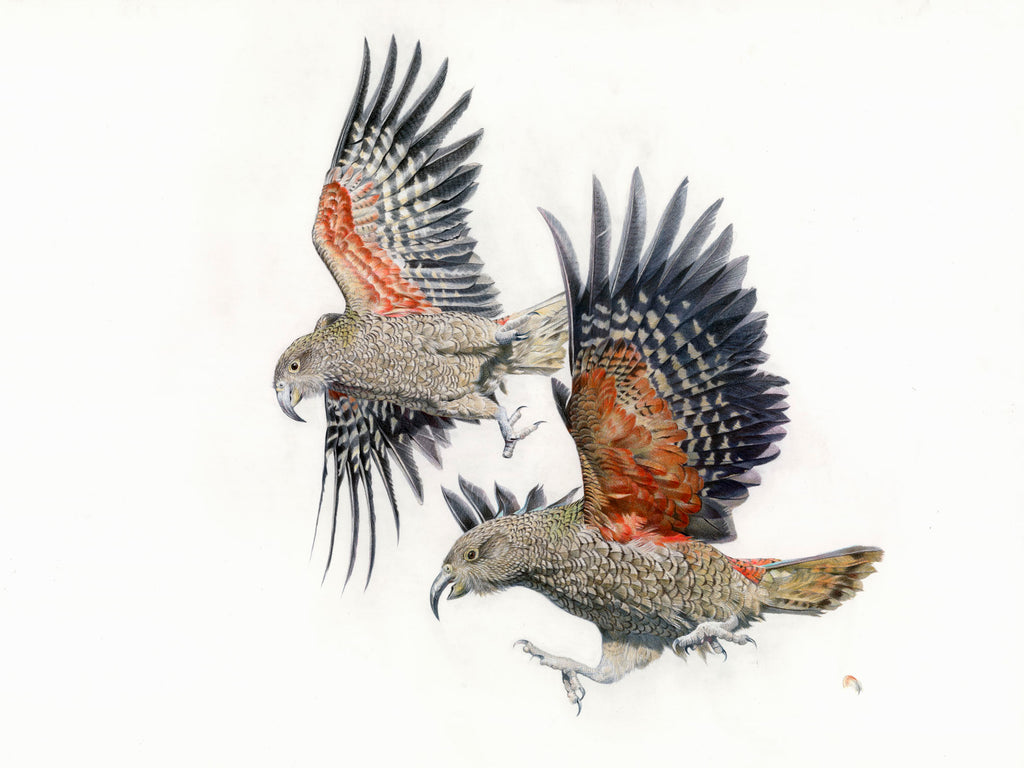 Kea, "Kea Scramble"
"Birds of play". Packs of kea are reliable entertainers in places such as Arthur's Pass or Glacier Country, and new research is showing that kea are smarter and have more complex communication than previously thought. But large flocks in tourism hotspots conceal the fact that kea numbers are dramatically falling across the Southern Alps. 
- limited edition print of 25 signed copies
- giclee printing on cotton linen paper (German Etch)
- paper-size/ format: 60cm x 83cm
- the print will be posted inside a tube 
If you are not happy with your print, we will refund you the purchase price if returned undamaged within 30 days.