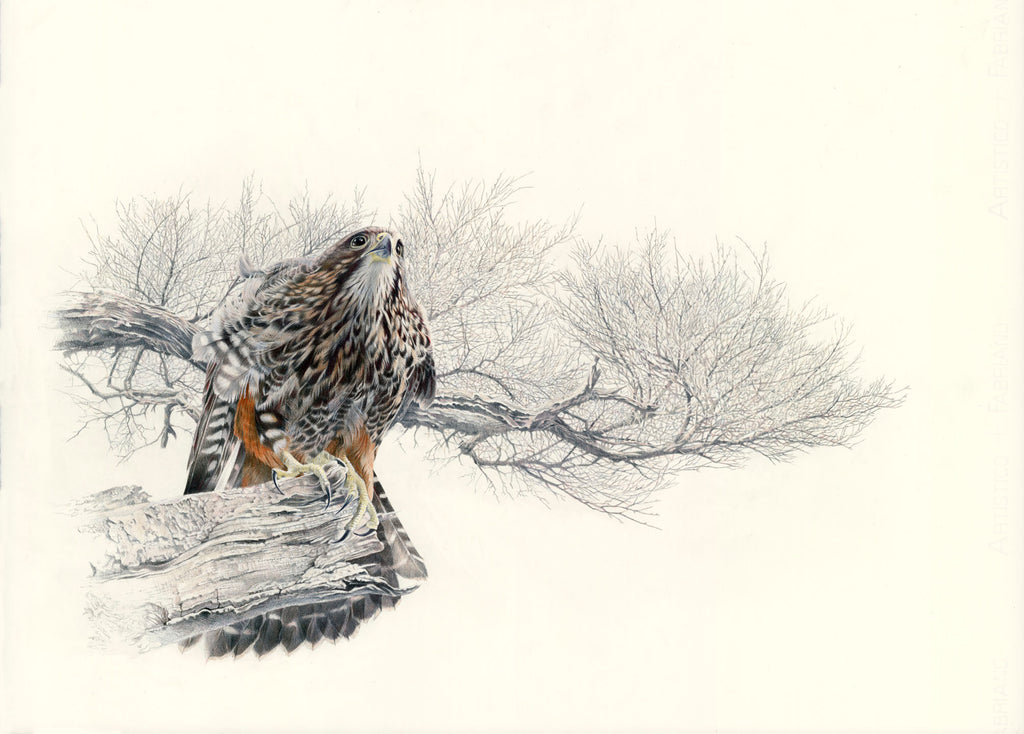 New Zealand Falcon, vantage point (Karearea)
The New Zealand falcon is capable of flying at speeds over 100 km/h, and can catch prey larger than itself.
They hunt live prey, mainly by watching from a vantage point and making a fast direct flying attack and either striking or grasping the prey with their feet which are equipped with sharp talons. They kill their prey with a quick powerful bite to the neck.
Their diet includes a range of animals, including insects, mammals and lizards, but consists mainly of birds
- limited edition print of 25 signed copies
- giclee printing on cotton linen paper (German Etch)
- paper-size/ format: 60cm x 43cm
- the print will be posted inside a tube 
If you are not happy with your print, we will refund you the purchase price if returned undamaged within 30 days.